Ministry of Finance Unveils Whitepaper on National Economy; Highlights Need to Cultivate Financial Discipline Amongst Economic Entities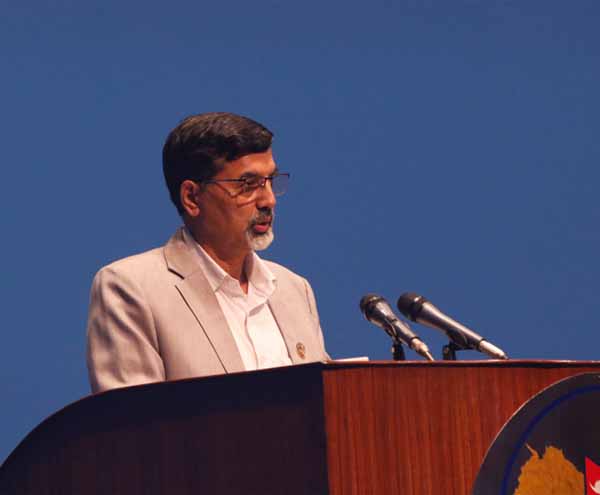 The Ministry of Finance has unveiled a whitepaper, an informational document, to showcase the real picture of the nation's economy. Finance Minister Janardan Sharma submitted the economic whitepaper in Parliament.
Minister for Finance Janardan Sharma had said that his announcement to release a whitepaper on the country's economy to share the real status of the economy to the citizens had created unnecessary havoc among a section of the people.
"I want to break the conventional fashion of accusing others while releasing the whitepaper. This is not a step to exhibit arrogance about high-sounding commitments. I just want to show the real picture (that is) when I assume my responsibility," Minister Sharma had said. Similarly, he had expressed his firm commitment not to compromise on the issue of transparency.
The whitepaper mentions that while the government had set the target to attain an 8.5% economic growth rate in the fiscal year 2076/77, the real figure had turned out to be negative 2.1%. It is mentioned that not much improvement has been seen in the new fiscal year 2077/78.
The bloat in the budget hasn't been justified by the budget investment ability, the whitepaper states. Furthermore, there seems to be a lack of financial discipline, and government bodies seem to spend a huge chunk of the budget only at the last month of every fiscal year.
In relation to Nepal's capital market, the whitepaper has highlighted the excessive imbalance between financial institutions and production-based companies, i.e. "real economy" as it is termed. The whitepaper has stated the need to reform the capital market to one that is disciplined, transparent, technology-centric, accountable, and the necessity to establish a healthy platform with access to retail investors.
---