'Production-based industries affected by increased interest rate'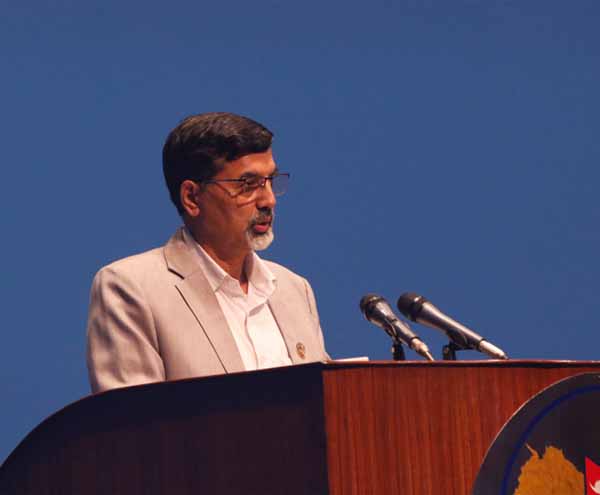 Minister for Finance Janardan Sharma has said there are bottlenecks to establish manufacturing industries in the country due to the culture of depositing money in the bank and financial institutions (BFIs) for the sake of high interest.
Inaugurating the NADA EV Auto Exhibition in the Capital City on Thursday, the Finance Minister argued that the development and expansion of manufacturing industries have been hindered due to a hike in loan interest rates.
Finance Minister Sharma questioned how the production sector grows if the returns of the deposit in the banks are as high as 15 percent. "Here are issues which should be addressed," according to the Finance Minister.
He also hinted at interventions from the Finance Ministry to control the interest rate adding that there will be no investment in the manufacturing sector if the interest rate is lucrative without investment.
Sharma was of the view that special priority should be accorded to the production sector and such issues would be addressed if all acted responsibly.
Laying stress on cooperation among the stakeholders, Minister Sharma opined that import substitution through increased export was the best option.
On the occasion, he said we should think of running vehicles through hydrogen along with electric vehicles. "Now, we also should go for green hydrogen since the time has come for this," he added.
In regard to the export of surplus power to India at present, the Finance Minister added that the surplus power should be consumed in the manufacturing sector.
"Instead of exporting electricity, we need to export electricity-powered goods. Now, we should export electricity-generated hydrogen," he told to the stakeholders.
---