NEPSE Loses Minimal 5.59 Points, All Sector Indices See Indecisive Intraday Movement

The NEPSE index closed at 2,815.06 today after losing 5.59 points from yesterday's closing. This is a minimal loss of 0.2% on the index. The index had shed a massive 99.86 points yesterday.
The index opened at 2,827.75 and made the intraday low at 2,781.48. While it went as high as 2,857.61, it ultimately closed at 2,815.06.
229 scrips traded hands via 72,401 transactions. Furthermore, a total of 9,784,651 shares exchanged hands amounting to Rs. 5.395 Arba in the turnover amount. This is lower than yesterday's turnover of Rs. 8.888 Arba.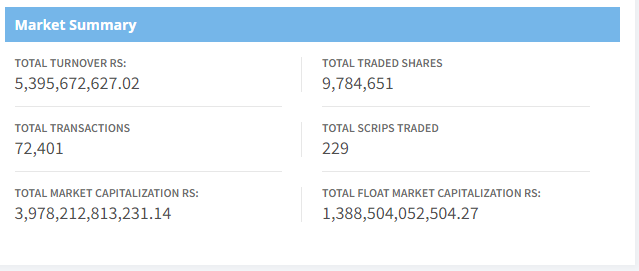 Asian Life Insurance Company Limited (ALICL) had the highest turnover of Rs. 26.94 crores closing at a market price of Rs. 1,322 per share. The shares of Api Power Company Limited (API) were traded the most.
Wean Nepal Laghubitta Bittiya Sanstha Limited (WNLB) and Buddha Bhumi Nepal Hydropower Company Limited (BNHC) technically gained the highest 10% and hit the positive circuit breaker. Meanwhile, 10.35% Agricultural Bank Debenture 2083 (ADBLD83) lost the highest 8.34%, hence closing at Rs. 1,000.
Among the 13 sector indices, only the "Life Insurance" index gained a minimal 0.44%. Of all the others that lost, "Others" lost the highest 0.45%.
---