Final Agreement in Relation to the Merger Process of MEGA and NIB has been Approved; Integrated Transaction to Start Soon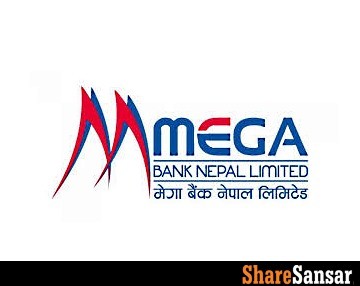 The final agreement in relation to the merger process of Mega Bank Nepal Limited (MEGA) and Nepal Investment Bank Limited (NIB) was approved by the 376th meeting of the Board of Directors of Mega Bank held on 13 Mangsir, 2079.
NIB and MEGA had agreed to merge on Jestha 27. The name of the merged institution will be Nepal Investment Mega Bank. It has been agreed that Mr Prithvi Bahadur Pandey and Jyoti Pandey will be the chairman and CEO of Nepal Investment Mega Bank. Nepal Investment Bank and Mega Bank signed a merger deal in a ratio of 100:90.
The paid-up capital of NIB at the present is Rs. 18.3 Arba. Meanwhile, the paid-up capital of MEGA is Rs. 16.1 Arba. The total paid-up capital of the newly merged company will be Rs. 32.81 Arba.
Immediately after the joint operation, there will be 295 branches. The bank will also have 271 ATM terminals, 46 extension counters, and 118 branchless banking points. Also, there will be 10 revenue collection counters in the bank.

---