Export essential for a prosperous country: Finance Minister Sharma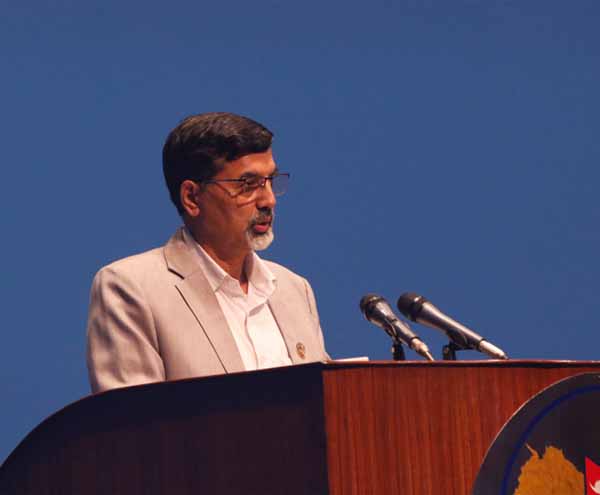 Finance Minister Janardan Sharma has said that the country cannot become prosperous by importing products from foreign countries.
Speaking at the start of the 'Liglig Palungtar Festival, 2079' in Gorkha on Wednesday, he said that the country will become prosperous only with businesses that can help produce for the country and export to other countries.
Stating that the constitution has set the foundation for socialism with social justice, he said that the government has to fulfil the basic needs of the people in order to end poverty and create an environment of equality.
On another note, Finance Minister Sharma said that the Ligligkot race is historic from the point of view of tourism and it should be used in terms of political tourism as well. "Liligkot has a distinct legacy as it is also of a political nature."
He said that the federal government will help the local government and provincial government's initiatives to make Palungtar municipality a prosperous municipality.
---