How Many Have Applied for Public Issue of "Maya Khola Hydropower Company" So Far?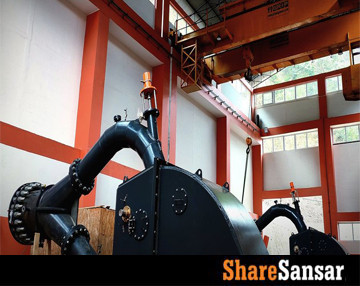 CDS & Clearing Limited (CDSC) has reported the data of public IPO collection of Maya Khola Hydropower Company Limited as of 4 pm today i.e Magh 15.
Maya Khola Hydropower Company Limited has been issuing 19,92,000 unit shares of Rs 100 face value as Initial Public Offering to the general public from 13th Magh, 2079. The company intends to collect Rs 19.92 crore from this IPO. The early closing date of this issue is on 17th Magh and if the issue is not fully subscribed, it can be extended up to Magh 27, 2079.
Prabhu Capital Limited is appointed as the issue manager for the IPO issuance. Applications can be placed for a minimum of 10 units and a maximum of 100,000 units.
According to CDSC, 807,693 applicants have applied for a total of 93,18,020 units. Thus, the issue is already oversubscribed by 4.67 times so far.
ICRA Nepal has reaffirmed the issuer rating of [ICRANP-IR] BB- (pronounced ICRA NP issuer rating double B minus) to Maya Khola Hydropower Company Limited. Issuers with this rating are considered to have a moderate risk of default regarding the timely servicing of financial obligations.
Maya Khola Hydropower Company Limited is developing the 14.9 MW Maya Khola HEP in the Sankhuwasabha district, Province No. 1 of Nepal. The project is a run-of-the-river (R-o-R) type and is being developed at a 40% probability of exceedance. The project is one of the Super-Six projects, which was initially studied by the Department of Electricity Development, Nepal.

---