Dhaulagiri Laghubitta Called Out Submission of Clarification; Trading Halted For Now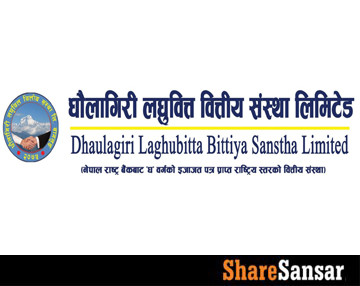 A notice has been published by Nepal Stock Exchange Limited (NEPSE) regarding the halt of trading in the secondary market and submission of clarification of Dhaulagiri Laghubitta Bittiya Sanstha Limited (DLBS).
The board of directors of DLBS held a meeting on the 22nd Kartik at 4:00 p.m and the decision regarding the dividend declaration of 2079/80 was made. However, the information was received in NEPSE on the next day, i.e. on 23rd Kartik at 6:51 pm. According to the Securities Listing Regulations, 2075, if notices, information, and decisions affecting securities prices are created, the relevant listed organization must submit them to NEPSE on the same day or the next day before the opening of business.
Since the securities of the company have been suspended for the untimely publication of the notice, NEPSE has asked for clarification within three working days regarding the reason behind it.
---