Bonus Shares of Swarojgar Laghubitta (SLBBL) is Now Listed in NEPSE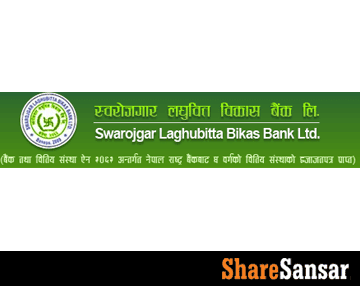 10,28,198.24 Units Bonus Shares of Swarojgar Laghubitta Bittiya Santha Limited (SLBBL) have been listed in NEPSE for trading.
The 223rd meeting of the board of directors held on Bhadra 22 has decided to distribute the dividend from the paid-up capital of Rs. 41,12,79,297. 25% bonus shares have been proposed.
The same bonus shares are now listed. Kartik 12 was the book closure date. Thus, shareholders maintained before that day were entitled to the dividend payout and could also attend the AGM.
---