Allotment of 12 Crore Units of Sanima Growth Fund Concludes; All Valid Applicants Fully Allotted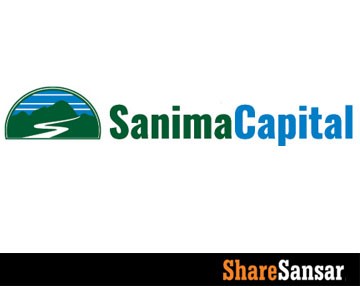 The public issue of "Sanima Growth Fund" has been allotted to applicants. The issue had opened on Kartik 16, 2079, and was supposed to close on 20th Kartik, 2079. However, if it was not subscribed by the early closing date, the deadline was extended till on Kartik 30.
"Sanima Growth Fund" is a closed-end fund, meaning it can be traded in NEPSE. The fund has a maturity period of 11 years. 12 crore units were issued at a par value of Rs. 10 per unit. 13% of the total units i.e. 1.56 crore units worth Rs. 15.6 crores were allocated to the fund promoter Sanima Bank Limited, whereas, 2% of the total units i.e. 24 lakh units were allocated to the fund manager Sanima Capital Limited. Thus, the remaining 10.20 crore units was allocated to the general public.
As per the notice published today, the company hereby informs that the issued units have been allotted to the valid applicants on Sunday (Mangsir 11).
Currently, Sanima Capital is managing two closed-end funds i.e Sanima Equity Fund (SAEF) and Sanima Large Cap Fund (SLCF) in the market.

---