Unnati Sahakarya Laghubitta (USLB) Distributing 30% Bonus Shares to Demat Accounts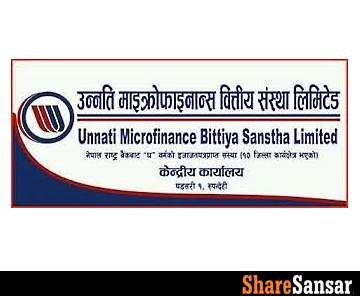 Unnati Sahakarya Laghubitta Bittiya Sanstha Limited (USLB) has distributed 30% bonus shares directly to the DEMAT accounts of its shareholders. The company has also urged its shareholders to pay tax amount for the bonus shares
The 7th AGM held on 28th Poush, 2078 endorsed 30% bonus shares on the paid-up capital of Rs. 17,61,69,706.38 for the fiscal year 2077/78. The same bonus shares are now deposited to Demat accounts. Poush 14 was the book closure date. Thus, shareholders maintained before that day are entitled to the dividend payout.
Thus, shareholders will have to manually pay the tax amount on bonus shares. They should deposit the exact tax amount on the following account number:
Account: BONUSTAX/UNNATI/7778
Number:00120461769
Bank: Siddhartha Bank Limited, Hattisar, Kathmandu
Once the tax amount is deposited, investors need to scan the voucher and send it to sujan.maharjan@siddharthacapital.com or kalpana@siddharthacapital.com.
---