Right Shares of National Hydropower Company (NHPC) in SEBON Pipeline; Company to Issue 50% Right Share Soon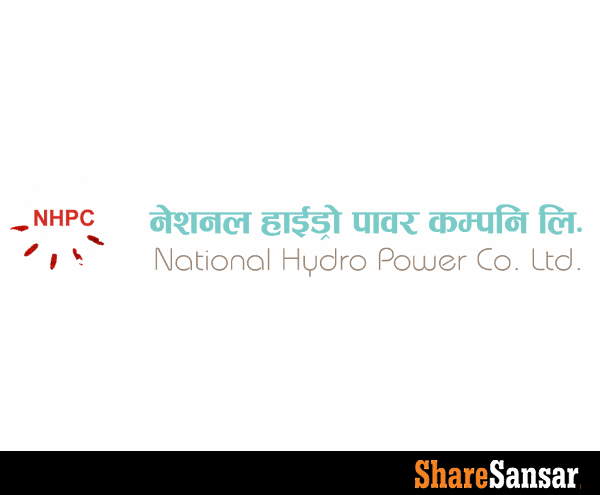 Securities Exchange Board of Nepal (SEBON) has added right shares of National Hydropower Company Limited (NHPC) to its pipeline under preliminary review.
The hydropower company is looking to issue 50% right shares worth Rs. 82.21 Crores through issue of 8,221,459.7178 (10: 5) units right shares to its existing shareholders. The current paid up capital is at Rs. 1.64 Arba which will increase to Rs. 2.46 Arba after the proposed issue.
Muktinath Capital is appointed as the issue manager.
National Hydro Power Company Limited (NHPC) was established with the objective of developing small hydropower projects in Nepal. NHPC today operates as a wholly public owned company, with no Promoter group. NHPC owns the license for the 4,500 kW Lower Indrawati Hydropower Project, which is a downstream cascade of the Indrawati III Hydropower Project. The Lower Indrawati Project is presently in study phase and is schedule to come on line by April of 2024. This Project will generate about 27 GWh of energy annually and will generate annual revenue of about N. Rs. 170 million. NHPC is also a major promoter of the 14.15 MW Lower Erkhuwa Hydropower Project in Bhojpur District, Province 1. The project is presently under construction and is expected to start generation within 2023. This project will generate about 80 GWh of energy annually which will generate about N. Rs. 450 million in revenue.

---