National level microfinance Dhaulagiri Laghubitta with Net worth of Rs 257 to go public on Shrawan 24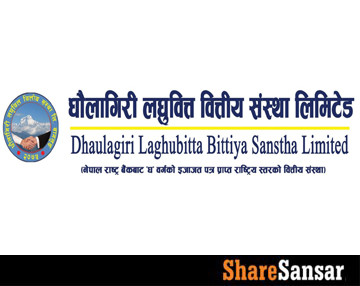 Dhaulagiri Laghubitta has appointed Sunrise Capital as the issue manager for the issuance of its 3 lakh unit shares to the general public.
After the issuance of the ordinary shares, the paid-up capital of the company will touch Rs 10.31 crore mark, currently has Rs 11 crore in reserve and net worth per share of Rs 257, net profit of Rs 4.6 crore, as per the media statement. The company is capable to distribute more than 40 % dividends to its shareholders after the IPO issuance.
Microfinance currently has its presence via 44 branches serving more than 36 thousand rural households, as per the media statement.
---