Nabil Bank chairman Mr. Upendra Prasad Poudyal receives his oath from NRB Governor; assumes his office for one more tenure

Newly reappointed chairman of Nabil Bank Mr. Upendra Prasad Poudyal has received his oath of designation and secrecy from the Nepal Rastra Bank Governor Mr. Maha Prasad Adhikari on Magh 5, 2078.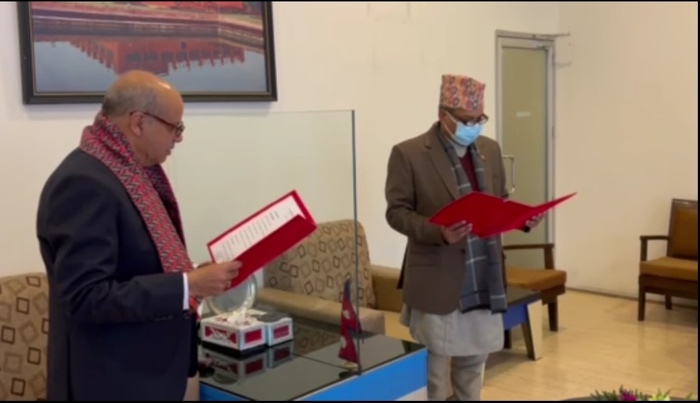 The oath-taking ceremony was also attended by Deputy Governors Ms. Neelam Dhungana Timsina, Mr. Bam Bahadur Mishra, ED of BFI Regulation Department Mr. Dev Kumar Dhakal, ED of bank supervision department Dr. Gunakar Bhatt, CEO of Nabil Bank Mr. Anil Keshari Shah, among other officials.
The bank currently has 135 branches, 189 ATM outlets, and more than 1500 remit agents spread across the nation.

---