Everest Bank Limited marks its 25th anniversary welcoming new CEO Mr. Gajendar Kumar Negi, who says "While working at a Bank you can help thousands of people realize their dreams"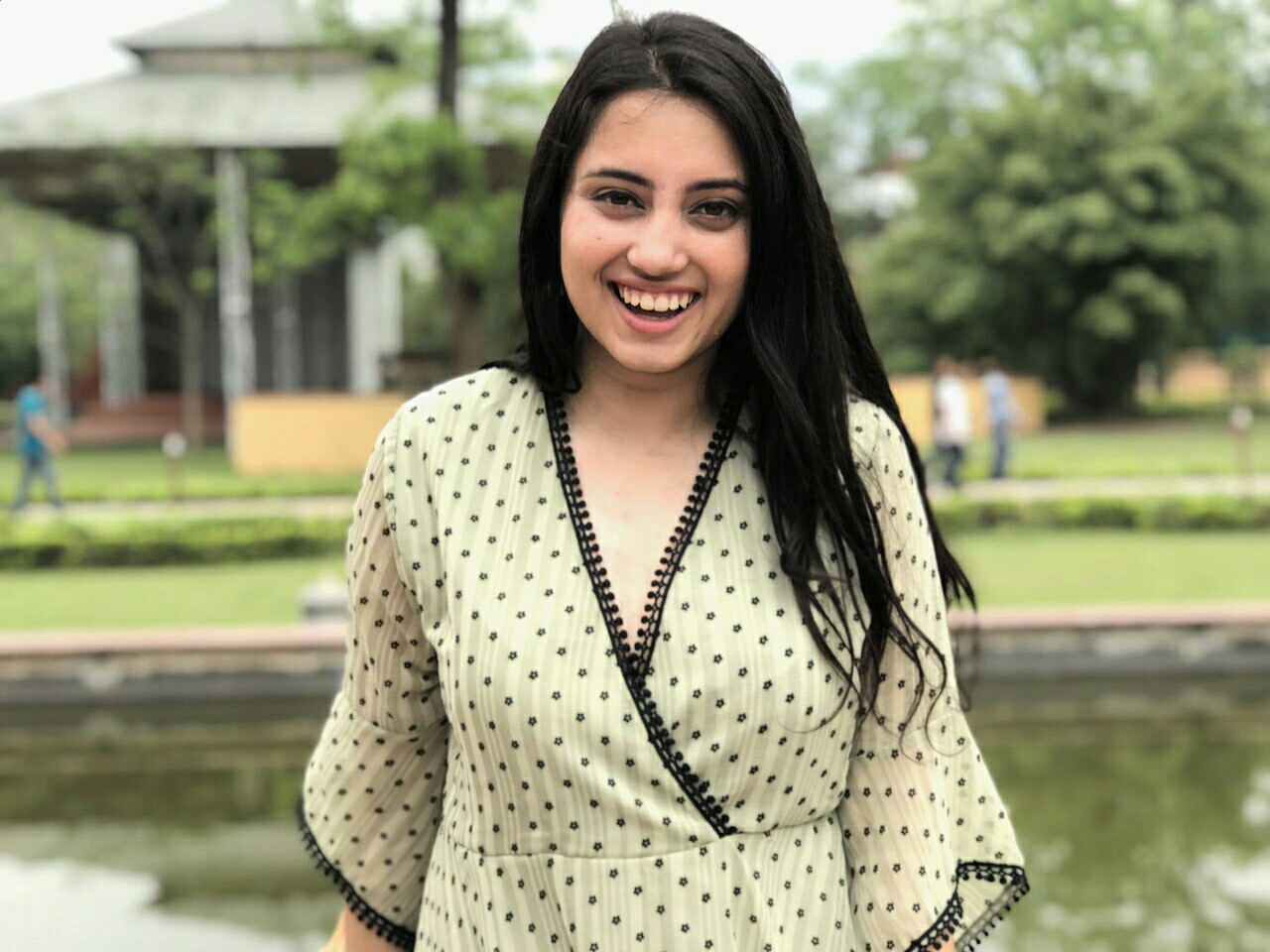 -Dheerusha Tiwari
Everest Bank Limited has accomplished a quarter of century in the Nepalese banking sector as it marks its Silver jubilee today. In the time period of two and a half decade, it is not simply Everest Bank that reached the Everest of success but also a number of parties associated with it. Whereas with its support a number of clientele built their dream houses, many could afford quality higher education. Several business models got their final approval from the credit officers at Everest, many depositors believed Everest would be the best hand to keep their money safe. A number of employees got their first paycheque at Everest and the same employees climbed their corporate ladder at Everest.
Today, as the bank completes its 25 years of services, it welcomes a new CEO Mr. Gajendar Kumar Negi, who is the Deputy General Manager at Punjab National Bank (PNB), India. Mr. Negi joined PNB in 1993 as Management Trainee at the age of 23. The Certified Associate of Indian Institute of Bankers, Mr. Negi, completed his schooling from Sainik School Ghorakhal in Nainital District and B. Sc. from DAV College Dehradun under HN Bahuguna Garhwal University. Mr. Negi who has given more than two decades of his career at PNB has now been deservedly deputed as the CEO of Everest Bank Limited. In the event of EBL's silver jubilee and welcoming of the new CEO, team from ShareSansar discussed Mr. Negi's views on banking economy of Nepal and India, big mergers in Nepal and India and his upcoming plans for EBL.
As you come from PNB to EBL, how do you think PNB has prepared for your journey at EBL?
I have been working with PNB for last 26 years. During this period, I got the chance to head all types of bank branches ranging from a small branch to Very Large & Extra Large Branches along with branches from rural and difficult areas to branches in metro cities. Besides, PNB provided me opportunities to engage in all three types of administrative offices i.e. Circle Office, Zonal Office & Head Office. From April 2018 to April 2019, I headed Kashipur Circle of the Bank which comprises of six Districts of Kumaon adjoining Nepal. For the last four months, I led Board & Coordination Division at PNB HO which gave me an opportunity to attend board level meetings gaining Board Level experiences. Furthermore, I also worked as Executive Secretary to Managing Director and CEO at PNB so I believe all these experiences have equipped me with necessary skills to analyze the banking problems from the perspective of top management and understand the ways and means to resolve them. Moreover, in my twenty six years of career, PNB has provided me enough exposure in junior level positions and senior level positions so, I can relate to each of my team members at EBL since I have gone through the same career pathways as they have.
What differences do you see between the banking economy of Nepal and India? How will this likely impact your working culture?
If I look from the perspective of a retail customer, there might not be significant differences in terms of banking experiences. The expectations of this customer segment from banks are quite similar in both the countries. However, in the macro level, Indian banking sector is dominated by large Public Sector Banks whereas Nepalese banking sector compromises of many small private sector banks. In terms of scale of finance, I believe India has large capitalized projects, usually operating in thousands of crores, encompassing FMCG, Electronics, Pharma, Textile, Paper and even infrastructural projects such as roads, telecoms, ports, airports, petrochemical, etc. On the other hand, Nepal's clientele profile revolves around either trading concern or MSME sector. Of course, Nepalese banks are also involved in financing of manufacturing industries but are limited to cement and steel industry. The charm of financing hydropower sector has been growing among banks in Nepal however, even hydropower sectors comparatively hold small player as of now.
I don't believe the two different banking arenas in two different countries would hinder my working culture. I will rather take this as an opportunity and encourage my team to get the best out of the provided areas of investment.
What are your plans for Everest in the days to come? Which will be your area of focus?
My plans for EBL are as simple as our tagline suggests: consistent, strong and dependable. I will ensure EBL under my leadership will carry forward its legacy of growth with compliance. Recently, we have won the award for best managed bank so, we will continue to focus on compliance and management. Banking is considered one of the most risky businesses. As we are dealing with the hard earned money of general publice, it becomes our foremost duty to wisely invest that money undertaking all precautions and to strengthen the trust that the depositors have reposed in us. However, during this tenure, my focus will be on increasing digital banking in order to reduce pressure on our branches and to increase our fee based income. I believe Credit Card business is one of the important areas in which EBL has a lot more to do. So, keeping up with the pace of fintech and digitalization, my focus will be towards integrating digital means into EBL's banking experience.
EBL reported a deposit growth of 12% and loan growth of 18% last year. Almost 21 other banks have a deposit growth more than 12% while almost 16 other banks have a loan growth more than 18%. Even though Everest has a good portfolio, if we analyze it individually, do you think it is falling behind in terms of growth when compared to other banks?
I believe interpreting statistics differs from one person to another. Yes, you are correct that EBL's growth is moderate. However, the growth is consistent with the ideology held by both EBL and PNB. During my tenure in PNB, I have always learnt banking is a business of trust and EBL does not want to enter into any kind of rat race and risk public money. We will continue our growth with quality lending and quality service. If we consider the joint venture bank of EBL, even PNB is celebrating its 125 years of existence this year. Seven banks have already merged into it and two more banks will be merged by the end of this fiscal year. Despite all the mergers, ups and downs in the economy, we have always preferred consistent and healthy growth over short term unhealthy growth. Our team and our stakeholders want EBL to be a long term player in this market and we will continue with our growth of quality business.
What are your opinions on the merger of Punjab National Bank with United Bank of India (UBI) and Oriental Bank of Commerce?
I believe the merger will add to the strength and reach of PNB. After this merger PNB will regain its position as the second largest bank in terms of business and size that it had once lost to Bank of Baroda (BOB) this year after Dena &Vijaya Bank merged with BOB. PNB's reach will increase specially in Eastern part of India as UBI has a big network in the Eastern region. PNB is likely to take benefit of economies of scale, creating a positive impact on its profitability.
India recently announced the mergers of PSU Banks of the country, however, Nepalese banks came together to oppose forced merger. Given that, the merger of banks in India is among the state banks while that of Nepalese banks is among private banks, how do you take this contradicting decision of two nations?
The major difference between these two mergers is that India's mega merger is among state owned banks of the country so; there can be no denial to government's decision. On the other hand, Nepal's big merger is among the private banks. Of course, commercial banks in Nepal might not be willing to readily agree on the merger as every entity wants a bigger pie in the process. However, the notion of merger is something that Nepalese banks cannot avoid. Sooner or later, merger of private banks in Nepal is necessary. Our local banks are not in the position to finance highly capitalized big projects and present a well-built portfolio in the international banking economy. In future, as our spreads will reduce, capital norms will tighten, expenses will increase on risk management and other compliance issues, there will be pressures on profitability. Further, the frequent changes/ upgradation in technology add a lot of costs to the banks and thus it will be difficult for low capitalized banks to adapt to new technologies and compete with excessively capitalized banks. In fact, today as most of the banks are of similar size, merger might not sound economical. However, as soon as one big merger takes place and the bigger entity starts taking benefits of economies of scale, the entire spectrum will change.
The recent events of ATM hacks and cyber security hacks in banking arena have brought a lot of outrage from public. How do you plan to prevent such events of misfortune under your tenure in EBL?
There are two aspects of Cyber security. The first one is related to misuse or abuse of technology. In this respect, banks will have to continuously work to upgrade their technologies in order to remain ahead of hackers and fraudsters. However, the second and more important is customer awareness. Most of the frauds happen due to customers sharing their passwords, OTP etc. In this regard, it is banks' responsibility to make their customers aware of such hazards so that they don't fall prey to phishing and other kinds of cyber security attacks. As EBL's focus will be towards digitization of banking experience, in the coming future we will equally prioritize investment on both of these dimensions to prevent EBL from such cyber crimes.
Everest Bank recently came up with an agreement with National PABSAN, an association of Private Boarding Schools in Nepal, to promote their products and services. It is very rare that banks in Nepal have associated with such umbrella organizations of educational institutes. Which other areas do you think Everest Bank can associate with?
Yes, EBL has associated itself with PABSAN recently. The motive behind this association is to help these schools mobilize resources for their betterment and to play an important role in shaping our future generations. As far as our future plans are concerned, we will try to associate ourselves with all possible organization that are working in the society whether its Business Associations, Hotel Associations, Handicraft associations, Media organizations or various concerned industry organizations.
Nepal still lacks efficient policies to bring foreign investment in the country. For instance, there are no appropriate hedging facilities in the country. How much of a challenge do you think it will be to your team to opt for such investments in days to come?
Of course, absence of hedging strategies and absence of country specific rating are few financial issues that restrict FDIs in Nepal. On a bigger picture, good infrastructures, including roads and electricity, are the upmost priority that can pave ways for FDI in Nepal. We need simple & transparent land acquisition policies along with consistent policies in respect of not only establishing new businesses but also in respect of exiting businesses. Recently EBL has been instrumental in bringing FDI for Arun III. In future, we will try our best to bring new FDIs in to Nepal and play an important role in Nepal's economy.
Do you think employees from Everest Bank have a competitive advantage over employees from other banks?
We claim to have the best employee retention rate in the industry. I believe we operate with lowest employee turnover. The credit goes to efficient Human Resource team at EBL and a family like environment established by employees at EBL. Our employees are fully motivated as we believe in providing best working conditions. We have recently been conferred with best managed commercial banks of the country, an award that depicts how dedicated and motivated are our employees. Provided that we are joint venture with PNB, employees at EBL have a chance to share know-how among employees. For our senior level executives and managers, we ensure their learning never stops.
Liquidity shortage is one of the major problems in Nepalese banking sector. Usually, at the time of crisis, banks start raising interest rates on deposits. A practice that has not been favored by the regulators. What will be your step during the time of such crisis?
We have tried our best to instill the ideology that "Banking is a long term relationship" among each and every employee of the organization, so we refrain from running after short term benefits. EBL has never asked for more ROI from credit customer and never offered substantially higher rate to depositor even during the liquidity crisis. In the days ahead, we will continue with the same philosophy. We believe on steady growth and timely arrangement of funds for our loan customers. We have never breached our CCD ratio and always managed the liquidity ratio efficiently even during crisis so will continue on the same policy.
Everest has accomplished 25 years of banking. Now that it is under your leadership, what similarities do you find between the organization culture it has established so far and your ideologies of organizational culture?
The top management at Everest Bank has always been from PNB, so there isn't much of a difference between the cultures at PNB and EBL. But surely my focus would be on team building and developing a healthy competition among branches & staff members. I want to help the staff hone their skills and personal development being within the competition yet coordinating with each other.
In your banking career, when did you realize you broke through the wall? What are your words of motivation to the aspiring bankers?
There is no single data point that I can pinpoint. However, if I recall my journey, every new role that I was presented with made me realize that I have been giving my best to PNB. I believe I made a breakthrough in my career when I got appointed as Circle Head Kashipur last year and then today when I am appointed as CEO of Everest Bank. I believe running a Circle in India was a way different experience from running the branch and now running a bank is going to be way different experience from running a Circle. At the end of the day, I still see myself as a novice in banking. Banking is a comprehensive subject and I have a lot to learn in the coming years.
As far as my message to the aspiring bankers is concerned, I would advise them to be honest in their dealings. Banking is a business of trust; we should never think of short term gains and always look out for long term relationships. Banks including private ones are a big platform for social service. You might be doing your 9 to 5 but along with that you can help thousands of people attain their dreams- dream of a beautiful house, good education, a decent vehicle, a new business and so on..
Everest bank limited has become a popular name among households, corporates and even graduates of the country. ShareSansar wishes Everest Bank Limited very prosperous years ahead and Mr. Gajendar Kumar Negi a successful tenure. We hope Everest Bank limited will bring in a better banking experience in the days to come.

---