Bonus Shares of MEGA and Right Shares of EDBL Now Listed in NEPSE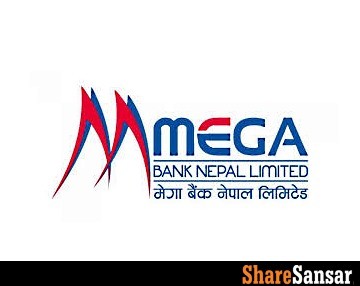 10% Bonus Shares of Mega Bank Nepal Limited (MEGA) are now listed in NEPSE. This equates to 1,46,54,964.957 shares.
The bank convened its 11th AGM for the FY 2077-78 under the leadership of its chairman Mr. Bhoj Bahadur Shah on Mangsir 28, 2078. Apart from the regular financial reports, the AGM endorsed the board's proposal to provide 10% bonus shares worth Rs 1.46 Arba and 2.07% cash dividend worth Rs 30.33 crore for the fiscal year 2077/78.
The same bonus shares are now listed. These shares are tradable from tomorrow. MEGA closed at Rs. 306 yesterday.
Similarly, 30% Right Shares of Excel Development Bank Limited (EDBL) have also been listed in NEPSE. This equates to 24,33,363.6742 shares of the company.
The 10: 3 right issue was opened to its shareholders on 25th Ashwin, 2078. Ashoj 01 was the book closure date. Thus, shareholders maintained before that day applied for the rights issue. Unclaimed right shares were also auctioned.
EDBL closed at Rs. 603 yesterday.

---